Mai Loc's Biography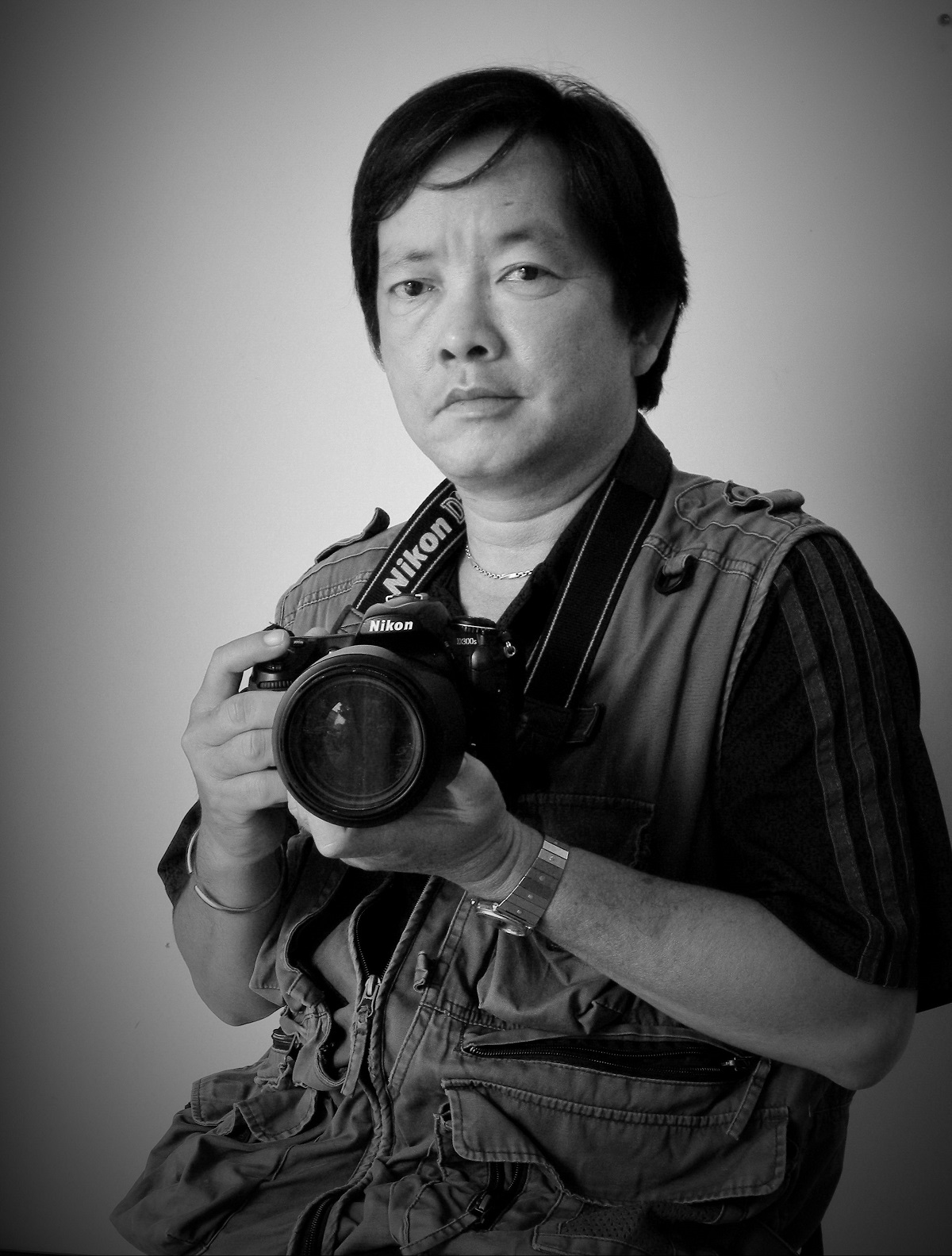 My name is Mai Loc and I am a local, born and bred in the ever-changing city of Nha Trang. I am an award-winning photographer and I come from the lowest level of Vietnamese society.
Everything changed in March 1995 when I met a Norwegian couple, Gunnar Simonsen and Eva Mellquist. Gunnar and Eva came back to Vietnam for my wedding in December 1997. Amongst other things, they gave me a small solar camera as a wedding present. This gift has changed my life.
Sadly, in 1998, Gunnar passed away after having a fall. Before he died, he transferred me $6000 USD.
Gunnar died peacefully and thanks to his generosity, kindness and love for me, I was able to continue and improve my life. With the money, I bought myself a motorcycle and began working as a tour guide in Vietnam. The further I travelled, the more I captured and over time I learned the art of photography.
In 2003, five years after Gunnar had passed away, Eva returned to visit me in Vietnam. She was very happy to see how much better my life had become – thanks to that small camera. I gave Eva the photos I had taken over five years as a present. She took them back to Drobak, Norway, where they went on exhibition. Unfortunately, I could not get a visa to attend the exhibition. But in 2006, Norway organized the First International photo festival in Kristiansund – called "Nordic Light".
Eva took my photo to Morten Krogvold, one of the most well known photographers in Norway. After the exchange I was given an invitation to attend the Nordic Light international festival of photography in Norway. It was a great honor and an amazing experience that will stay with me for the rest of my life. I am very grateful to the people of Norway and to my Norwegian mother Eva Mellquist. The experience has given me a lot of confidence and motivation to continue with my photography. I have made a promise to myself to become better and better.
Thank you for all the positive energy you have given me. I hope you all keep continue to enjoy my photos .Till then I wish you all the best with love to you all from Nhatrang, Vietnam
Yours faithfully,
Mai Loc